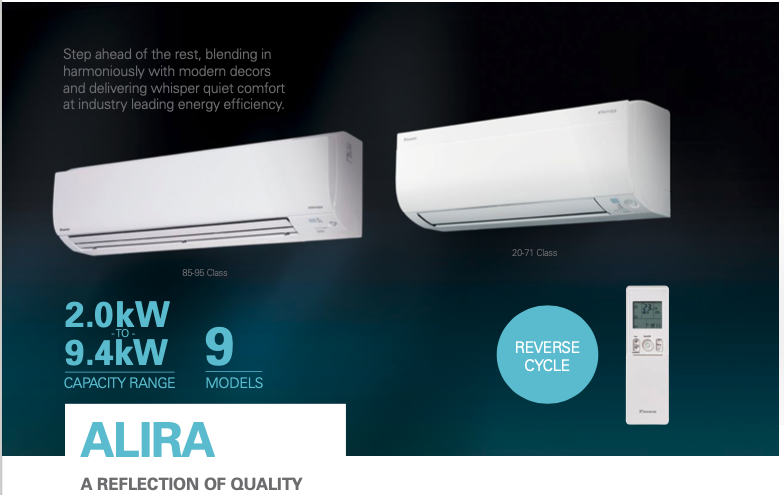 PERFECT FUSION
New R32 Alira is a perfect blend of progressive design aesthetic and superior energy performance, all presented in a compact
form factor.
INTELLIGENT COMFORT
The New 2-Area Intelligent Eye* is so clever it can now either direct airflow towards you or away from you for draught free comfort. If the room is unoccupied the unit will automatically enable energy saving operations.
COANDA AIRFLOW
Discharge louvres are specially designed to stream air upwards along the ceiling for longer throws and delivering rapid cooling and even temperature distribution in the occupied space.
PRECISION CONTROL
For even greater precision and control, you can now set your room temperature in increments of 0.5°C to ensure optimal comfort conditions all year round.
INVERTER POWERFUL OPERATION
Push the POWERFUL button on the remote control and you'll be relieved with a cooling or heating boost for a 20 minute period, even if the unit's already operating at high capacity.
AIR PURIFICATION
Each model is fitted with a titanium apatite deodorising air purification filter that traps microscopic particles, decomposes odours and even deactivates bacteria.