About Us
Pure Electric

are Australia's nation wide experts

in providing the highest quality all efficient electric solutions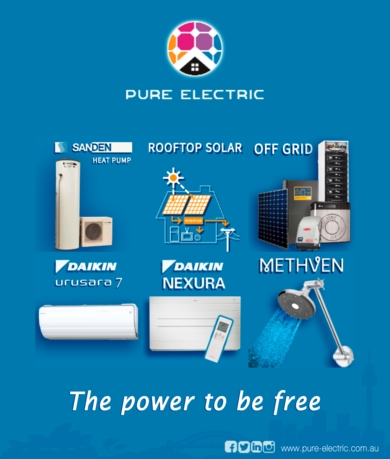 Striving to develop 'Environmentally Advanced' Products.
Over 15 Years of Experience

Co-Founders Matthew Wright and Paul Szuster have been campaigning to develop the Renewables and Efficiency industry from its early beginnings

Professional Services

Either inhouse or through our strategic partners including TrueDemand we offer our deep experience on energy for clients of any size.

Affordable Price

Our solutions are designed to save you money while always giving you a competitive and streamlined service. Talk to us about saving on your bills.
MEET OUR EXPERIENCED STAFF
Our experienced team will rapidly transform your life to give you pure electric freedom.

We help you upgrade everything from old fossil fuels to electric efficiency with solar.