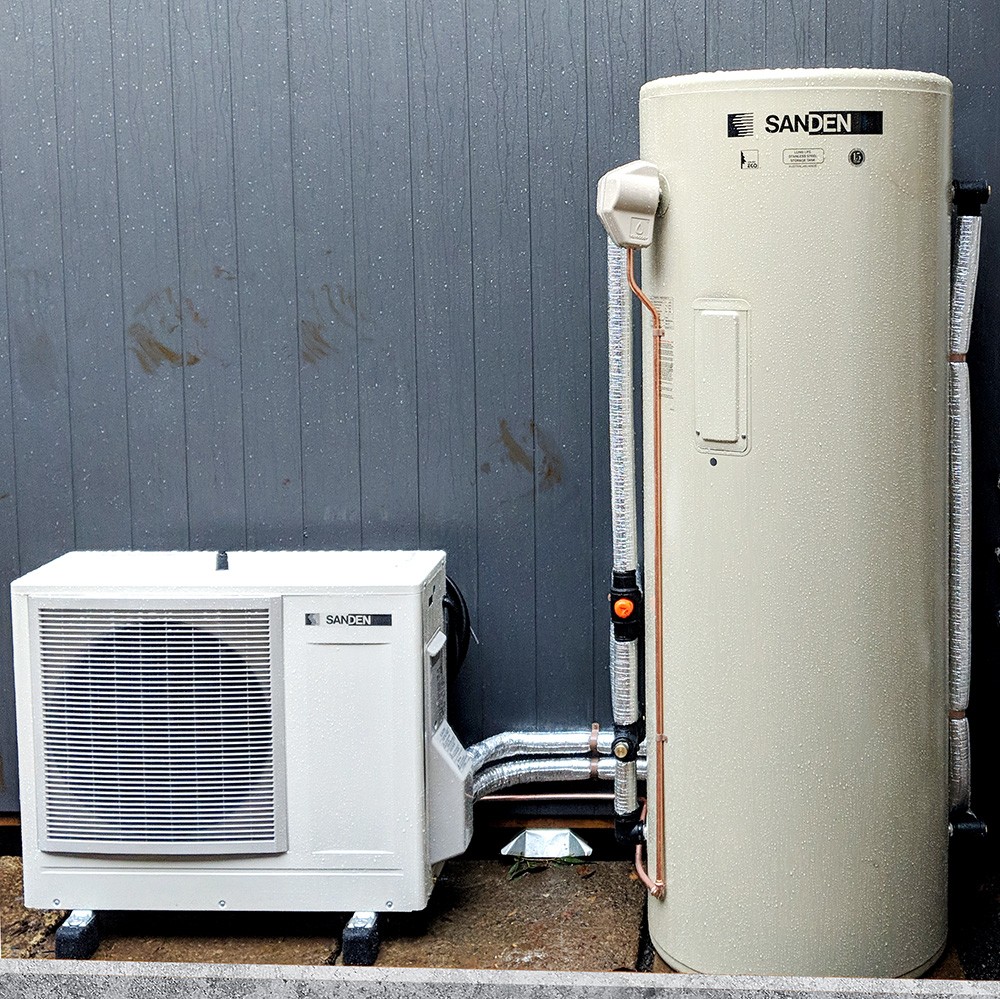 Sanden Eco Plus 300 Litre Heat Pump
QUICK REVIEW
Sanden Eco® Plus Heat Pump - Leading hot water technology.
Sanden has more than 50 years experience in the production and global supply of air conditioning compressors. It has applied this advanced understanding of heat transfer technologies to the home environment, resulting in the development of the Sanden Eco® Plus Hot Water Heat Pump System. This highly innovative hot water system is manufactured in Japan.
Models: GAUS-300FQS, GAU-A45HPC.